You may have heard of the rants about Google reader (and/or GFC), that they will soon be no more around the blogosphere. Yes, I believe it's true and it will be gone by July 1st. They say that you can still see your GFC followers, but the sad part is that your readers won't be able to see you feeds or posts. I thought, hey this happened years ago with Google Friend Connect, and now, history repeats itself, Google Reader will soon disappear.
Fortunately, I've already signed up with
Bloglovin
last year and actually I find it much easier to follow other blogs and read their new posts, promise! So to my loyal and faithful readers, let's follow each other in Bloglovin..
Please click the link of the image below to follow my blog or you can find it on my sidebar.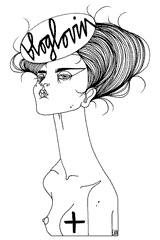 And oh, if in case you don't have an account, I highly recommend you to sign up now
here
. Then you can edit your profile, and you may even import the blogs you're reading. Click the link
here
, then choose the Google Reader and in just seconds, voila! You can now view recent posts of your favorite bloggers. You see, it's really simple.
J
To my fellow bloggers, hope you all know about this issue and start blogging now to remind your readers. Have a happy weekend!
Always keep in touch, lovelies!
J